Ajay Dantani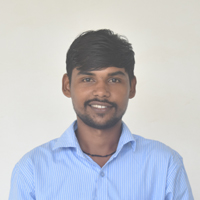 Brief Profile
Mr. Ajay Dantani is an Adhoc Lecturer in Mechanical Engineering. He is passionate about teaching subjects such as manufacturing and quality streams. His areas of interest are Manufacturing Systems, Measurement & Instrumentation.  He also got an opportunity to work as an apprentice in ISRO, Ahmedabad for a short period of time in the Design Department.
Educational Qualifications
Bachelor of Engineering in Mechanical Engineering, Saffrony Institute of Technology, Mehsana, India, 2020
Diploma in Mechanical Engineering, Shri V & K Patel Institute of Engineering, Kadi, India, 2017
Technical Software Skills
CAD Package – Creo 2.0 Parametric, SolidWorks
FEA Package – ANSYS Workbench 15.0
Microsoft Office – Word, Excel, PowerPoint
Professional Work Experience
Adhoc Lecturer in the Mechanical Department, S.P.B. Patel Engineering College (Diploma), Saffrony Institute of Technology, Aug. 2021 - Present
Worked as an Apprentice with ISRO, Ahmedabad in Design Department with software Creo 3.0, Feb to July, 2021
Worked as a Production Engineer in PPAP Automotive Ltd., Aug to Dec, 2020
Workshops / STTPs / FDPs / Training Programs
Attended a 3-Day Workshop on Fusion 360 Software organized by Autodesk Company at Silver Oak College of engineering in June 2018
Attended a 15-Day Training Program in Maxim Tubes Company to learn the Manufacturing process in April 2020
Attended a 2-Day workshop on Creo 2.0 Software organized by Saffrony Institute of Technology, 2019
Seminars / Expert Talks
Participated in National Seminar on Radiation Technology organized by S. P. B. Patel Engineering College in February 2019.
Participated in a Seminar on Assemble and Disassemble 4- stroke I.C. Engine in Gandhinagar Institute of Technology in 2019.