Akash D. Modi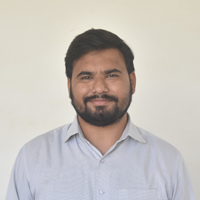 Akash D. Modi
Assistant Professor
Brief Profile
Mr. Akash Modi is in teaching field since 2017. His area of specialization is CAD-CAD while his areas of interest are 3D Printing Slicing Algorithms, Finite Element Method and Material Science. He has a sound grip in 3D Modeling Softwares like PTC Creo, Autodesk Inventor and AutoCAD.
Educational Qualifications
Master of Technology in CAD-CAM, Sardar Vallabhbhai National Institute of Technology, Surat, Gujarat. (2015-2017)
Thesis: 'DEVELOPMENT OF ALGORITHM FOR ADAPTIVE SLICING FOR LOM (RP) METHOD'. 
Bachelor of Engineering in Mechanical Engineering, C.S.P.I.T, Changa, India, (2010-2014)
Project: 'FEA STRESS Analysis of furnace structure using ANSYS software'.
Awards / Achievements
Cleared GATE twice with 92 percentiles.
Technical Software Skills
ANSYS Workbench
ANSYS APDL
MATLAB
CREO
SOLIDWORKS
AUTOCAD
Professional Work Experience
Assistant Professor in Mechanical Engineering, S. P. B. Patel Engineering College, Saffrony Institute of Technology, January, 2022 – Present
Assistant Professor in mechanical department Diwaliba polytechnic, Uka Tarsadia University, Bardoli, Gujarat, July 2017 to October 2019.
Lecturer in Mechanical Engineering, Central Institute of Plastic Engineering and Technology, Ahmedabad, November 2019 to February 2020
Workshops / STTPs / FDPs / Training Programs
Attended a 3-Day FDP on "Creativity, Problem Solving and Innovation" organized Uka Tarsadia University on 1st to 9th May, 2019.
Attended a One Week FDP on "Introduction to Process Modeling and Analysis using CAD Tools" organized by Shree Atmanand Sarswati Institute of Technology, Surat from 17th to 22nd December, 2018
Attended a One Week Faculty Development Program the center of Humanities and Development, Uka Tarsadia University on 11th to 23rd December, 2017.
Key Projects of Students
Project Guided: A Working Model of Single Seater Car having specification of Bike Engine.