Atul Gupta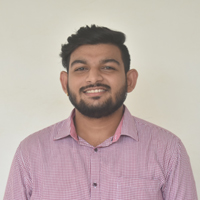 Brief Profile
Mr. Atul Gupta is an Adhoc Lecturer in Automobile Engineering. He is very passionate about cars and was actively involved in various co-curricular activity like 'Design and Fabrication of an ATV for National and International competitions' like SAEINDIA BAJA. His are of specialization is Automobile Designing and areas of interest are Electric Vehicles and Modern Technologies.
Educational Qualifications
Bachelor of Engineering in Automobile Engineering, Saffrony Institute of Technology, Mehsana, India, 2021
Diploma in Automobile Engineering, Government Polytechnic, Ahmedabad, India, 2018
Technical Software Skills
CAD Package – Creo 2.0 Parametric, SolidWorks
FEA Package – ANSYS Workbench 15.0
Drafting and 3D Modeling – AutoCAD
Professional Work Experience
Adhoc Lecturer in Automobile Engineering, S. P. B. Patel Engineering College, Saffrony Institute of Technology, July 2021 - Present
Service Advisor – Concept Motors (Hyundai Pvt. Ltd.) Ahmedabad, June – 2021 - July-2021
Workshops / STTPs / FDPs / Training Programs
Attended a Mega Workshop organized by BAJA SAEINDIA at Hindustan Institute of Technology and Science (Chennai) in September 2019
Attended a Workshop on 'PTC Creo' at Saffrony Institute of Technology in June 202.0
Completed a Training in Popular Automobiles Pvt. Ltd., Narol, Ahmedabad, full time- 6 months-2017-18.
Seminars / Expert Talks
Attended a Professional Skill Development Program held at Saffrony Institute of Technology for aptitude, communication, and public speaking skills in January 2020 by Mr. Sanjeev Sharma
Participated in a National Conclave on 'Entrepreneurship, Startup and Innovation' at Saffrony Institute of Technology in February 2020