Dhruval Patel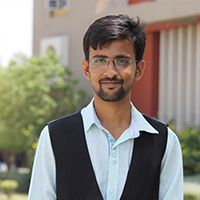 Brief Profile
Mr. Dhruval Patel has been in academics since 2014. His areas of interest are Applied Mechanics, Strength of Material, Material Science, Environmental Conservation and Hazard Management, Basic Engineering Drawing, Mechanical Drafting, Automobile Manufacturing Technology, Fluid Mechanics.
Educational Qualifications
Bachelor of Engineering in Mechanical Engineering, S.K. Engineering College, Visnagar, Gujarat, India.
Project: Experimental Investigation Of Weld Characteristics For A Single Pass Tig Welding
Publications
Parametric Analysis of Weld Characteristics for a Single Pass Tig Welding, International Journal for Scientific Research & Development (IJSRD), ISSN: 2321-0613, Volume 2, Issue 2, April 2014. (Co-author)
Technical Software Skills
Design Expert, MINITAB15, AUTO CAD
Professional Work Experience
Lecturer-Mechanical Engineering Department, Saffrony Institute of Technology, S.P.B Patel Engineering College, Linch, Mehsana, Gujarat, August 2016- Present

Lecturer-Mechanical Engineering Department, Excel Institute Of Diploma Studies, Kalol, Gujarat, from July 2014 to July 2016
Workshops / STTPs / FDPs / Training Programs
Participated in a nine day training program at Apollo Infratech. Pvt. Ltd., Rajpur in January 2014.