Helee Shukala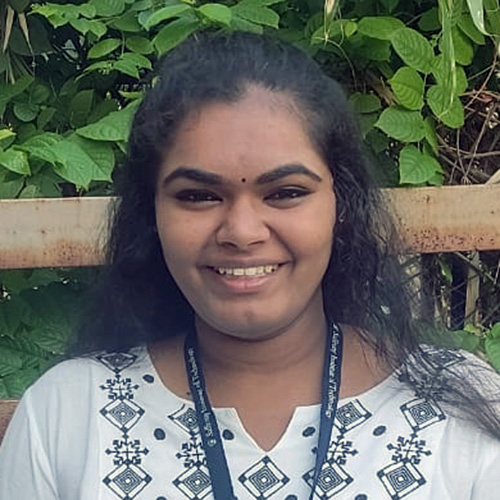 Helee Shukala
Assistant professor
Computer Engineering
Brief Profile
Prof. Helee Shukala is working as Assistant Professor at Saffrony Institute Of Technology in Computer Engineering Department.
Her areas of interest are Machine Learning , Deep Learning, Artificial Intelligence, Python.
Educational Qualifications
Master of Technology in Computer Engineering, DharmSinh Desai University,Nadiad,Gujarat, 2023
Bachelor of Engineering in Information And Technology L.J. Institute  of Engineering, Ahmedabad, India, 2021
Awards / Achievements
HAVE PARTICIPATED IN NATIONAL ENGINEERING OLYMPIC
Certified Yoga Trainer from GSYB
Have Completed Basic Yoga Course of Patanjali
Have Participated in Yoga Quiz Of Ayush Mantralaya.
Completed 6 Years of Bharatnatyam.
HAVE PERFORMED IN KANKARIYA CARNIVAL 2019
Have Participated In Yoga Natraj Competition At GYI And Got Certificate.
Attended 3 Days workshop at Silver–wing Technology
Professional Affiliations
Dissertation : ISRO [10 MONTH INTERNSHIP] June 2022 to April 2023
Technical Software Skills
Programming Skill : Python , C , C++ , HTML.
Tools : MATLAB,TurboC, VS Code, Pycharm , Anaconda,Flask,Django
Key Projects of Students
SOLAR INSOLATION ESTIMATION USING RGB CAMERA IMAGES:
Model predicting the value of solar insolation from the images passing to the network.
A model used is CNN( Convolutional Neural Network) . The images of the sun was used to train the network around 10,000 images were used and the values were stored in CSV file. The testing was done on the data provided by ISRO.
BOOK TOWN:
 BOOK Town is online library management system was created for students who wants to purchase books for the study purpose some novels were also included in that. One extra feature was that if someone wants to change the old book to new book a person can do that.