Rajat Mishra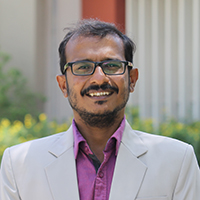 Rajat Mishra
Section Head
Brief Profile
Prof. Rajat Mishra worked in academia, various government organizations, non-governmental organizations, multinational companies in core sectors of infrastructures, road and highway.
He has seven years of teaching experience wherein took up various subjects of Civil Engineering like Surveying, Building and Town Planning, Professional Practice and Valuation, Construction Management among others since 2010. He has been a member of various committees like placement, extracurricular activities, projects at the institute. He has worked as the Nodal officer for Vishwakarma Yojana.
He had been Senior Engineer and Senior Manager – Quality Control and Quality Assurance at various World Bank Aided, ADB aided and Government projects related to Dam Safety, Infrastructure Development, SEZ Development, Rural Sanitation and Water Supply etc. His job profile included development of quality control procedures, conducting lab and field test of construction materials and items and imparting training to the field personnel's on QA/QC aspect.
Educational Qualifications
PG Diploma in Geoinformatics, Centre for Development of Advanced Computing, Advance Computing Training School (CDAC – ACTS), Pune, 2009
Diploma in Transport Economics and Management, Institute of Rail Transport, New Delhi, 2006
Master of Technology from Sardar Vallabhbhai National Institute of Technology, Surat, 2005
        Thesis: Reconstruction and Rehabilitation of Earthquake affected Dams of Kachchh Region
Bachelor of Engineering in Civil Engineering, Lukhdhirji Engineering College, Morbi, Saurashtra University, 2003
Awards / Achievements
Secured All India Rank 15 in the Diploma in Transport Economics and Management.
Publications
Damage Assessment of Embankment Dams – A Case Study of Kachchh Region, National Conference on Role of Civil Engineers in Disaster Management & Mitigation, 2-6 February 2006
Liquefaction Induced Damage To Chang Earthen Dam Due To Earthquake And Its Rehabilitation, International Conference on Earthquake Engineering (ICEE – 2006), SASTRA, Deemed University, Thanjavur – 613402, India, 25-26 Feb 2006.
Rehabilitation of Earthquake Affected Kaswati Dam, Gujarat, India, 11th International Conference on Inspection, Appraisal, Repair and Maintenance of Structures organized by CI-premier Ltd., North Cyprus, November 14-17 2007.
Rehabilitation of Earthquake Affected Tapar Dam, Gujarat, India, 12th International Conference of International Association for Computer Methods and Advances in Geomechanics held October 1-6, 2008, Goa, India.
Earthquake Vulnerability Assessment and Disaster Management Using GIS, Sixth Indian Institute of Geographers Conference, held from 12th – 15th February, 2009, Pune, Maharastra.
Remote Sensing and GIS for Groundwater Mapping and Identification of Artificial Recharge Sites, GeoSanghai-2010 Conference held in June 2010.
Pedestrian Speed-Flow Relationship for Mehsana City, IJSRD - International Journal for Scientific Research & Development, Vol. 2, Issue 04, 2014 ISSN (online): 2321-0613.
Feasibility Study on Airport Development: A Case Study (Mehsana City, Gujarat) 3rd National Conference on Innovative & Emerging Technologies (NCIET-2015) – 17th -18th April 2015. ISBN No: - 978-81-925650-0-2.
Professional Affiliations
Indian Society of Technical Education (ISTE) - Life Member
Technical Software Skills
Drafting: AutoCAD, Sketchup
Project Management: MS Project
Geoinformatics: ArcGIS, ERDAS Imagine, MapInfo, PCI Geomatica
Water Supply Networks: EPANet, Branch
Professional Work Experience
Assistant Professor & I/c HoD – Civil Engineering Department, P.B. Patel Engineering College, Saffrony Institute of Technology, Mehsana, Gujarat,  June 2010 to present.
Manager – Quality Control, Multimantech International Pvt. Ltd. Ahmedabad and Dahej, Gujarat, March 2009 to May 2010.
Assistant Engineer-TDO, Drainage and Road, Surat Municipal Corporation, Surat, Gujarat, October 2006 to July 2008.
Junior Engineer – Quality Control, Consulting Engineering Services India Pvt. Ltd. New Delhi and Kachchh, August 2005 to September 2006.
Workshops / STTPs / FDPs / Training Programs
Attended a two day National Level Workshop on 'Advances in Construction Technology and Project Management (ACTPM-2015)' from 9th to 10th October 2015, at Sankalchand Patel College of Engineering, Visnagar, Gujarat.
Attended a five day Training course on 'Integrated Catchment Modelling (ICMOD-2013)' from Nov 11-15, 2013 at National Institute of Hydrology, Roorkee.
Key Projects of Students
Design of Water Supply Distribution System for Hanumant Heduva Village, 2017
Vishwakarma Yojana Phase – III for Bhandu, Langhnaj, Badhada, Dabhola and Rajpur Villages, 2016
Feasibility Study for Airport Development at Mehsana City Gujarat, 2015
A Study  of Para-Transit System for Mehsana City, 2014
Optimized Bus Transportation System for Mehsana City, 2013
Pedestrian Speed Flow Relationshp for Mehsana City, 2013