Upasna Leela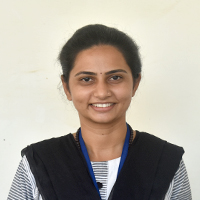 Upasna Leela
Assistant Professor
Brief Profile
Ms. Upasna Leela joined the institute in 2021. Having her Master's degree in Computer Engineering where she worked on Cloud Computing, she has been very passionate about web and application development too. Her area of specialization is cloud computing and cyber security. Her areas of interest include Web and Application development, Data Mining and Machine Learning.
Educational Qualifications
Master of Engineering in Computer Engineering, L.D. College of Engineering, Ahmedabad, India, 2020
Thesis: 'Mitigation approach for DDoS attack in cloud computing'.
Bachelor of Engineering in Computer Engineering, L.D. College of Engineering, Ahmedabad, India, 2018
Publications
Technical Software Skills
Web Development Languages  : Java, AngularJS, ReactJs, Jhipster, PHP, Python, AWS
Tools                                                : VScode, Netbeans, Eclipse, Git, Cisco Packet Tracer, Jira
Professional Work Experience
Adhoc Assistant Professor at S. P. B. Patel Engineering College, Saffrony Institute of Technology, June 2021
Assistant Professor at Dr.V.R. Godhaniya Engineering College, Porbandar, March 2021 – June 2021
Web Developer – Web development using AngularJs and reactJs with SpringBoot and Chai-Mocha, October 2020-February - 2021