Sunday, June 9, 2019 5:40 AM
Technology ferries imagination closer to reality, the best example to reinstate this is, how 3D modeling has changed the presentation world of engineering designs.
It's like pulling out the multi-dimensional images from your brain and painting them on a paper to see how it looks.
The impact 3D modeling has, on presenting engineering services is undoubtedly the most transforming things to have happened and we don't want our students to be left behind.
To bridge this gap, Saffrony Institute of Technology is organizing a 1 week Hands-on Training and Workshop on SketchUp- one of the most widely used modelling software to assist with all kinds of projects—Building design, Concept Design,furniture building, video game creation, 3D printing, interior design and whatever else you can think of...
Students of ALL DISCIPLINES and ALL SEMESTERS are invited to attend this workshop...
To register yourself for the workshop
 Click Here 
 To know the 7 days training schedule: Click Here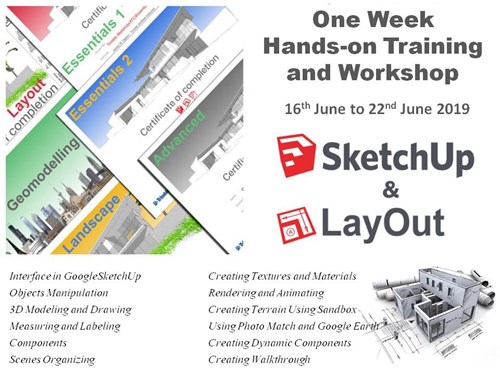 The workshop will start on 17th June, 2019 and will get completed on 24th June,  2019.
The fee of the workshop is Rs. 2000/- only which the participants are requested to pay to Prof. Rajat Mishra, by Tuesday, 11th June, 2019.
Every participant will be given a course completion certificate.